Arsenal-Competitive Travel Teams
Gilbert Soccer Club provides the local community with a travel youth soccer program. GSC Arsenal, a non-profit organization of parent volunteers, promotes learning, training and playing at a high level of competition. Our travel program includes boys and girls ages U-8 through U-19 as part of Valley Youth Soccer & The Arizona State Soccer Leagues. Gilbert Soccer Club sponsors a yearly tournament hosting teams from all parts of Arizona and surrounding states and has hosted teams from as far away as New Zealand and Russia.
The Gilbert Arsenal Competitive program was started in 1992 to give our more ambitious teams and players an avenue to compete at a higher level in the state, region and nation. Competitive players typically play 10-11 months a year with practices 2-3 times weekly. They play in a competitive league and often travel to tournaments, both in Arizona and out of state. Many of our competitive teams are ranked among the top in their age groups in Arizona and several are top ranked within the Western US and the nation.
We started with just 4 teams and now have over 40 teams in our club. In 2006 we moved to the Gilbert Youth Soccer Complex which offers 17 fields, 10 of which are lit. On any given night, you will see our teams training on these grounds with our experienced coaching staff. Our staff is built from a diverse background with coaches who have been with the club since its inception and coaches who have just joined us this year.
Each spring, players are invited to participate in our Skill Assessments and form new teams for the following season. Placement of players on teams is determined by player development, skills of new players joining the program, current year assessment where applicable, and being able to form teams of players with comparable skills. Participation in skills assessments or being on a travel team this year does not guarantee placement on a team next year.All of the programs Gilbert Soccer Club has developed have been very successful: speed and power training, technical training, college preparatory, sports psychology, coaches mentoring, goalkeeping, Arsenal Academy, and many more that are in the works.
Looking towards the future, Gilbert Soccer Club will look to continue to set the standard in youth soccer, not only in our state, but at the regional and national level as well. We will look to develop not only top players, but top coaches, top teams and top individuals as well.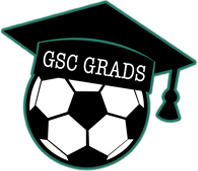 Organizations

Field Conditions
Fields are Open
Gilbert, AZ
Temp:57FWind Chill:57FHumidity:59%
| | |
| --- | --- |
| Speed:calm mphDirect.:0Barom.:29.95 in | CALM |
Mailing Address
Gilbert Soccer Club
P.O. Box 1060
Gilbert, Az. 85229-1060