Latest
Mesa Soccer Has a New Leader
Saturday, 16 August 2008 14:11
Mesa Soccer Has New Leader
School hires Drew Guarneri to reinvigorate program
Mesa Community College Athletics Department announces the hiring of Andrew Guarneri as new head coach for the men's and women's soccer programs for the upcoming fall 2008 season.
Guarneri established the men's soccer program at Chandler-Gilbert Community College in 1998 and coached through the 2006 season. He also coached the women at CGCC from 2000 through 2006. His teams produced three All-Americans, four Academic All-Americans, and one National Team Award for Academics.
Guarneri was named ACCAC Men's Coach of the Year for 2003 and ACCAC Women's Coach of the Year for 2004. He also won Phoenix Women's Sports Association Coach of the Year for 2005.
Write comment (0 Comments)
91 Premier Girls head East
This year, Arizona will be represented by the Arsenal 91 Premier Girls in Virginia Beach. The U.S. Club Soccer National Finals will begin play on July 26th,2008 with the championship rounds to be held on July 29th,2008. This is the 1st Arsenal team to go to a national final round and compete for the Doug Hamilton Memorial cup.
The girls played successfully in the Super Group stages at the San Bernadino Regionals which were held on June 21st – 24th, 2008. They beat 2 teams from SoCal and are now moving on to the national round.
There will be 6 girls from the 92 Premier girls traveling as well to help the 91 team. Great job and good luck to all of the girls.
Game
Time
Home Team
Score
Away Team
Score
Bracket 1
7/26/2008
4:00 PM
GILBERT SC- ARSENAL '91 PREMIER (AZ)
1
COUNTRYSIDE LIGHTNING PREMIER (FL)
3
7/27/2008
4:00 PM
GILBERT SC- ARSENAL '91 PREMIER (AZ)
2
LES BOIS SA ELITE (ID)
1
7/28/2008
12:00 PM
PDA PRIDE (NJ)
1
GILBERT SC- ARSENAL '91 PREMIER (AZ)
0
99 Premier Girls take 1st in Cal.
Thursday, 29 May 2008 00:00
Over the Memorial Day weekend, the 99 Premier Girls went on their 1st out of state roadtrip to California and struck Gold. The Chula Vista Memorial Day Cup was the scene for what would eventually be a nerve shattering PK shootout in the finals. In the end our girls shot straight and true to gather 1st place in their first out of state tournament. Our hats go off to the Arsenal 99 Premier Girls and a special cheer for goalie Rachel 'Booter' Wilson who managed a 3-0 Penalty kick win. Keep up the good work ladies. Click on the pictures below to zoom in.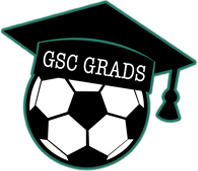 Organizations

Field Conditions
Fields are Open
Gilbert, AZ
Temp:57FWind Chill:57FHumidity:59%
| | |
| --- | --- |
| Speed:calm mphDirect.:0Barom.:29.95 in | CALM |
Mailing Address
Gilbert Soccer Club
P.O. Box 1060
Gilbert, Az. 85229-1060