Gilbert Soccer Club – Arizona's Premier Youth Soccer Club
Welcome to the Home of the Arsenal
The Gilbert Soccer Club is the home of the Arsenal and our teams proudly wear the colors of teal, black, and white. The Gilbert Soccer Club was formed in 1992 with just four teams from Gilbert Youth Soccer Association (GYSA). Over the last 15 years we have grown steadily and will be entering this season with more then 40 teams. Part of our growth is attributed to the growth of the town of Gilbert, but much is attributed to our outstanding coaching staff and their ability to teach the game of soccer.
We moved to the new 17 field lighted Gilbert Youth Soccer Complex (Greenfield Rd., South of Germann) in January 2006. The SR 202 Freeway opened in the spring of 2006 and it is now a short 1 mile drive south from the San Tan Village exit of the freeway, making it an easy drive from anywhere in the Valley of the Sun.
Arsenal Players shine at Tempe Diablo
Congratulations to the Gilbert High School and the Highland High School Girls Soccer Teams for making the finals of the Tempe Diablo Soccer Tournament. Highland outlasted Gilbert in a very exciting and action packed match that ended in a shootout. The field was filled with Gilbert Arsenal players and really showed the influence that the Arsenal Club has on high school soccer. Both teams are loaded with Arsenal players and both should make a legitimate shot at the state finals. Congratulations to Highland Head Coach John Berzins (Arsenal Premier 95 girls, Arsenal Premier Boys 92) and Brett Hartman (Arsenal Keeper Trainer) for their victory. Also congratulations go out to Gilbert Assistant coach Peter Michael (Arsenal Select 97) for his team's great effort.
On the boy's side, Highland Boys won the tournament as well. They defeated Desert Vista 2-0 in a very fast paced and physical game. Once again, a number of the Arsenal 91s, 92s, and 93s had a great influence on the outcome of the games. Four Arsenal Premier 91s (Alan Puga, Aj Goshinska, Josh Zahn, Brett Dirvonas), one Arsenal Premier 92 (Joel Arsisan) and Arsenal Premier 93 (Kyle Jarvis) dominated the tournament. The team scored 21 goals and gave up 2 on their undefeated run to the final. Congratulations boys for winning the tournament and representing the Arsenal well.
Arsenal Teams Shine In State Cup
CONGRATULATIONS TO OUR 3 STATE CHAMPION TEAMS!
ARSENAL 90 PREMIER BOYS – ARSENAL 91 PREMIER BOYS – ARSENAL 93 PREMIER BOYS
In addition, the following Arsenal teams placed in State Cup:
Arsenal 92 Premier Girls – Finalists
Arsenal 91 Premier Girls – 4th place
Arsenal 94 Premier Girls – 4th place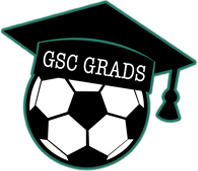 Organizations

Field Conditions
Fields are Open
Gilbert, AZ
Temp:57FWind Chill:57FHumidity:59%
| | |
| --- | --- |
| Speed:calm mphDirect.:0Barom.:29.95 in | CALM |
Mailing Address
Gilbert Soccer Club
P.O. Box 1060
Gilbert, Az. 85229-1060